Plateways at Blists Hill
[Front photo] The "ancestor of railways", in Shropshire, UK.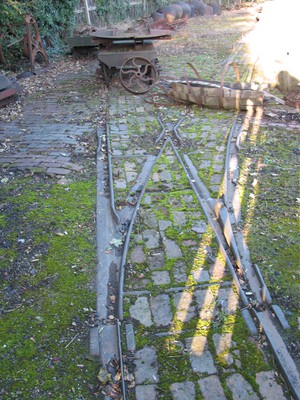 The tracks of plateways, preserved in Blists Hill Victorian Town, one of many museums at the World Heritage site of Ironbridge in Shropshire, UK. The name "plateway" comes from the fact that cars run on iron plates with anti-derailment "flanges". It was on this kind of tracks that the world's first steam locomotive ran in 1803.
Photo taken on: 2005. 11. 13.
Follow this link to download image(s).